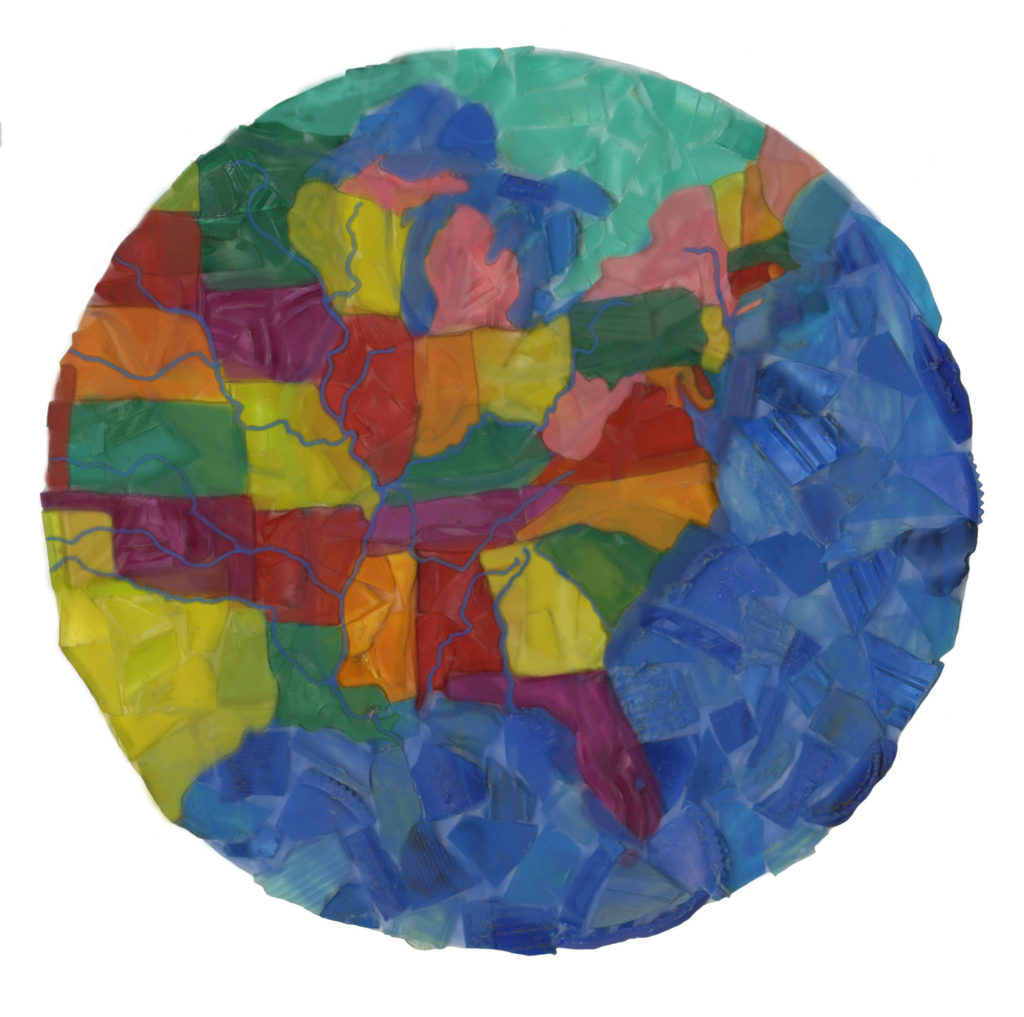 UPDATE: The Microplastics in the Environment Workshop has been moved to a digital platform
Workshop Information
Due to the uncertainty associated with COVID and continued restrictions on gathering in large groups, we are planning to have an all-day, online workshop on Monday, September 14, 2020 from 8am/9am to 6pm/7pm (Central/EST).
One of the great challenges in managing microplastics pollution is understanding spatial and temporal variation in the relative contribution of riverine and marine microplastics to pollution loads. To support this effort, we need to standardize collection and analysis methods, and support the development of regional communities of managers and researchers devoted to address this problem. Therefore, we will be holding a workshop for the aquatic conservation community in the southeastern US. 
Specifically, we will:
Present methods currently being used to collect and analyze microplastics and their potential population, community, and ecosystem-level impacts (e.g., toxicology)
Identify emerging challenges in methodology specific to freshwater systems and discuss ways to overcome these challenges to support the implementation of uniform methodology
Present information via plenary presentations and posters about on-going research and monitoring projects
Brainstorm ideas for new collaborations and funding opportunities
Generate outlines for large-scale projects, grant proposals, and manuscripts
The event is co-sponsored by the Tennessee Aquarium and the River Basin Center at the University of Georgia.
We will preserve the content of the original workshop as much as possible. The first four hours will include an introduction to the workshop and plenary talks from experts in the field. We will then have a short break, with subsequent time to discuss quality control measures with experts. We will have a 30-min lunch break and then will begin dividing into break out groups. Concurrent break out groups will run from 12:30-1:45pm, 1:45-3:00pm, and 3:30-5:00pm Central Time. At 5:15pm, those interested in potential research collaborations can join a moderated discussion until 6pm/7pm (Central/EST).
Participation will be limited to those people who registered for the original event, so that we will continue to provide opportunities for small group collaboration even though we are meeting online. We will send out a secure Zoom link/password one week prior to the event. We will record the plenary talks and the methods discussions, but we will not record breakout sessions or the informal discussion of research collaborations.
After the workshop, participants will receive a password to access resources generated/provided by our experts and the videos of the sessions. We are also hoping to include some documents pertaining to methods, etc. Therefore, if you cannot participate in some or any of the conference in real-time, you will still be provided access to the materials and presentations! Participants will also be asked if they would like to join a microplastics listserve, and we will use this resource to send out new methods and papers, with the hope and intention that it will serve as a resource to answer questions or create new research collaborations in the future.
Registration costs:
Even though we are moving online, there are still costs associated with hosting a workshop, such as honoraria for our speakers, webinar technology, website development and maintenance.  Therefore, we would appreciate using the funds ($70 non-student/$30 student) collected for registration fees to support this unexpected change. Any remaining funds will be donated to the Tennessee Aquarium to support their Emergency Operations Fund during this challenging time (the Aquarium has been closed since March 14th). We understand that this is a difficult financial time for most people in the world, and that you may not be able to participate given the changed circumstances.
We are trying to integrate participants from a broad range of professional backgrounds and disciplines from the southeastern US. The event is being organized by the Tennessee Aquarium and the River Basin Center at the University of Georgia and faculty and students from the University of Alabama and the University of Georgia.  If you have any additional questions, please feel free to send an email to Diane Klement (diane.klement25 [at] uga.edu) with the subject heading "Microplastics Workshop Question". 
Registration (details about your research interests): https://forms.gle/sY6iLZjYsvWxzofD9
Registration (payment): https://estore.uga.edu/C27063_ustores/web/store_main.jsp?STOREID=392&SINGLESTORE=true