This year's line up of Third Wednesday speakers is here! Due to COVID-19 all seminars will take place via Zoom. Scroll down for information about how to access them.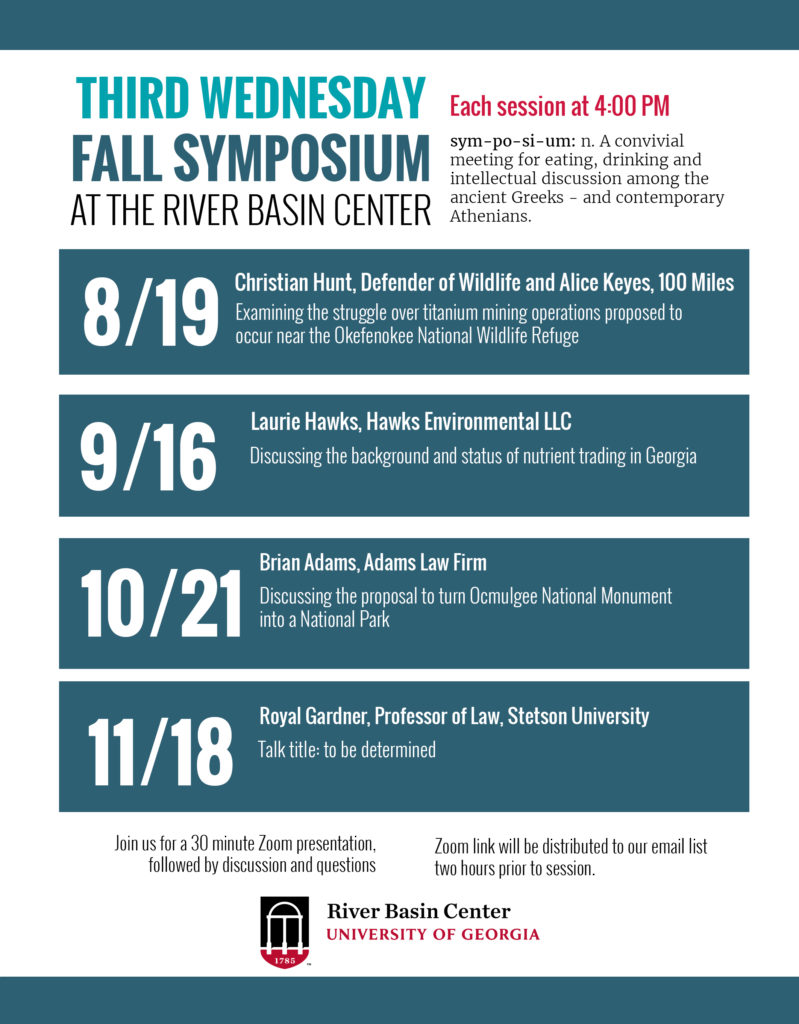 Due to Zoom security considerations, we will not be publishing the link until two hours prior to each Third Wednesday Seminar.
The zoom link will be sent out to the River Basin Center mailing list. If you want to make sure you receive it, or if you aren't sure whether you're already on the mailing list, please add your email using the link below.