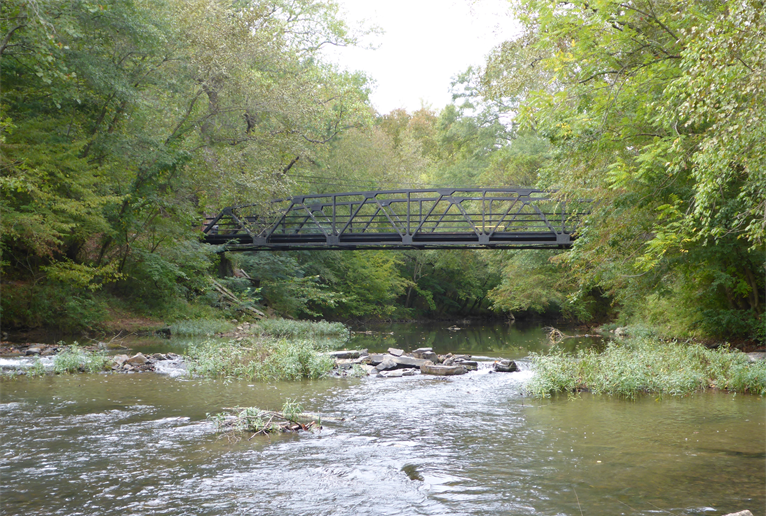 2021 Upper Coosa Conservation
Virtual Summit
October 20, 2021

Please note that due to the rise in COVID-19 cases, the Coosa Summit has been moved to a
virtual format with a reduced program. We hope to host an in-person gathering during the
Spring of 2022. A Zoom link will be provided the day prior to the virtual event. You
must register in order to receive the link. All times are EDT.
Schedule
9:00 Welcome, announcements, logistics 9:10 Talks Nathan Johnson, "Examining Species Boundaries in the Freshwater Mussel Genus Medionidus."
Sara Gottlieb, "Prioritizing and Removing Aquatic Barriers in the Holly Creek Watershed." Rebecca Bearden, "An Updated Distribution of the Trispot Darter." Janet Gentz, "Differences in Water Chemistry Between Hatchery and Riverine Conditions Impact Nutrient Absorption by Juvenile Lake Sturgeon."
Bernie Kuhajda, "Monitoring the Status of Two Bridled Darter species and Assessing Threats to the Federally Threatened Blue Shiner."
10:30 Break
10:45 Talks
Phillip Bumpers, "Long-term Patterns in Riverweed (Podostemum ceratophyllum) Coverage in the Etowah and Conasauga Rivers" Andrew Nagy, "Harnessing Social Media to Inform Upper Coosa Conservation."
Charlie Mix and Matt Reed, "Preserving the Cradle of Southern Appalachia: A Tri-State, Collaborative Landscape Conservation Blueprint." Alex Lamle, "Using the Southeast Conservation Blueprint as a tool for Prioritization."
Will Esters, "An Introduction to the Park Creek Collaborative Education and Restoration Project."
12:00 Concluding remarks.
A list of abstracts may be found here.