From Sept. 16 to 17, over 100 people gathered in person and online to hear from experts in water policy, to celebrate the career of Laurie Fowler—former River Basin Center director of policy—and to brainstorm the future of UGA's Environmental Practicum.
Na'Taki Osborne Jelks of Spelman College, Linda Mendez-Barrientos of the University of Denver and Josiah Watts of One Hundred Miles shared their expertise throughout the morning on Sept. 16.
Hal Robinson, Georgia-Alabama Land Trust and John Sheesley, Region 4 of the Environmental Protection Agency led an ethics- and law-focused session in the afternoon.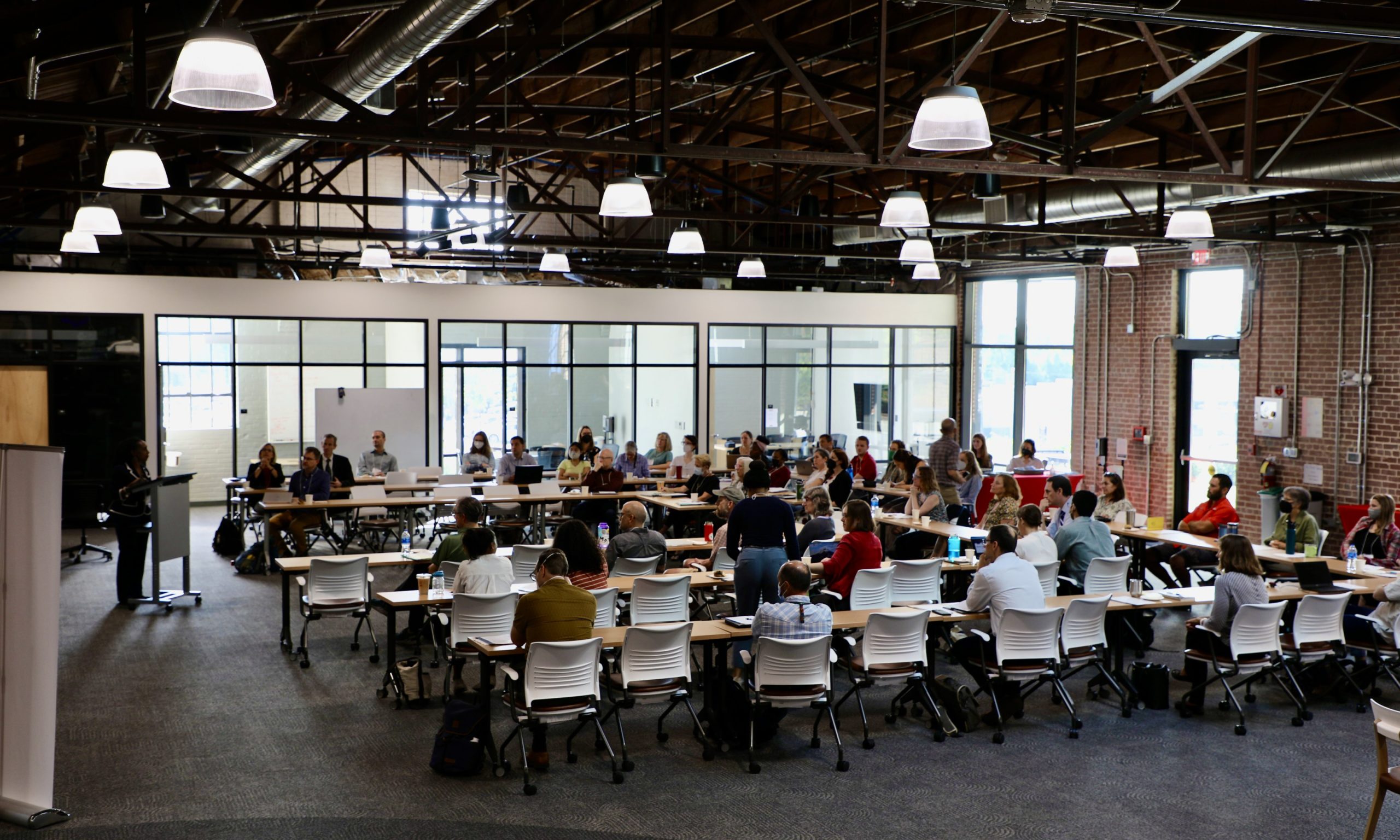 In a segment titled "Using Infrastructure Projects to Advance Equity," Haley Selsor, Cydney Seigerman and Marshall Shepherd spoke about research conducted here at the University of Georgia.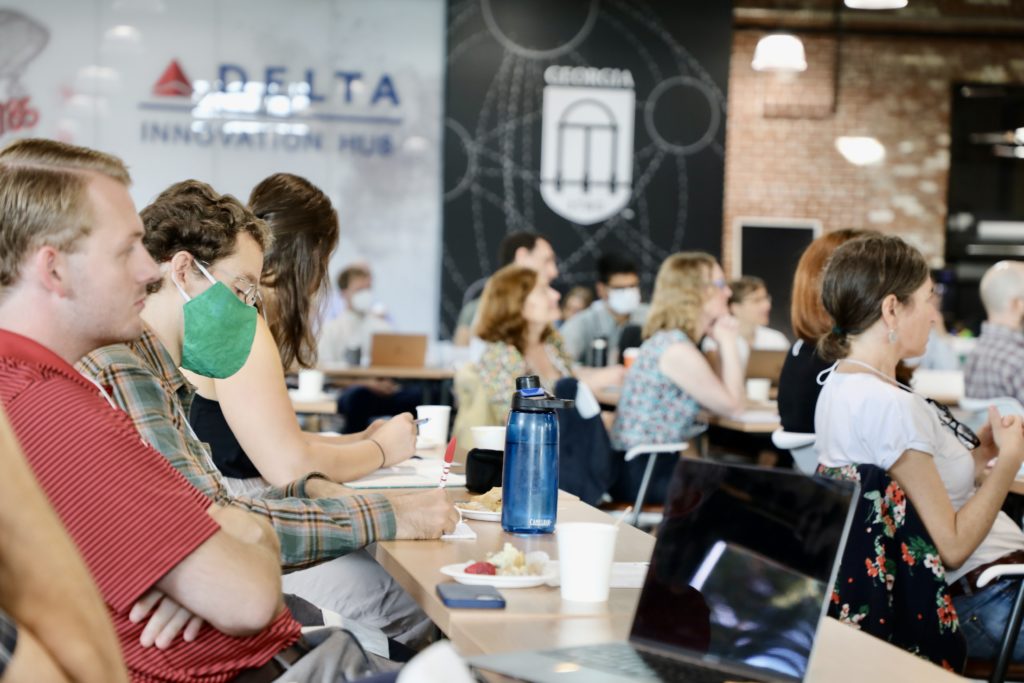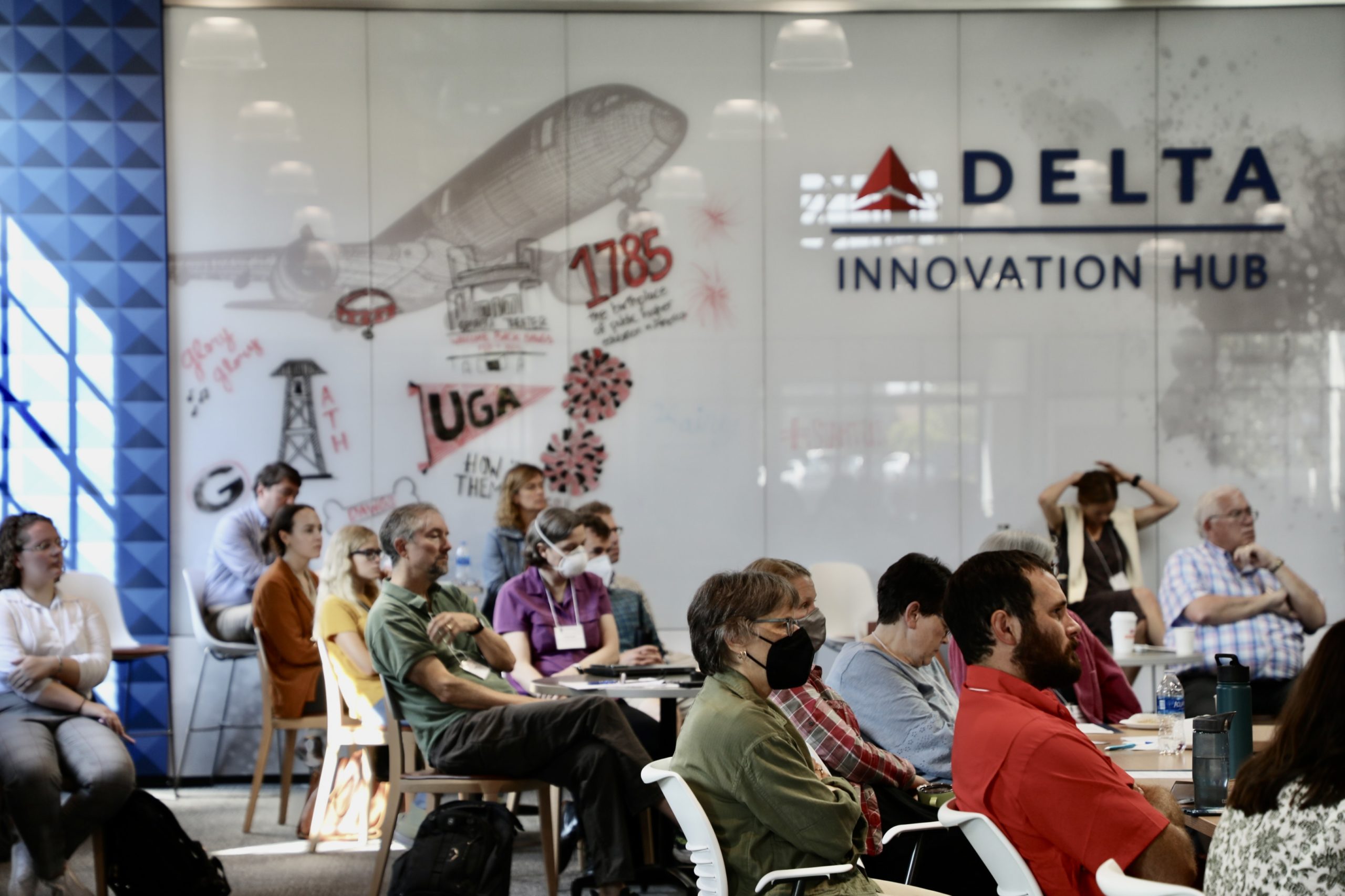 Many of Fowler's former students attended. In her keynote address, the retired attorney, professor and director reminisced on some of the most memorable moments of her career.
From shutting down Broad St. on a football weekend to dam removals, she and her Environmental Practicum students saw eventful decades.
The graduate-level course provided opportunities for students to apply what they learned about environmental law and the natural and built environment in the classroom to solve critical environmental problems for governmental, corporate and public-interest clients.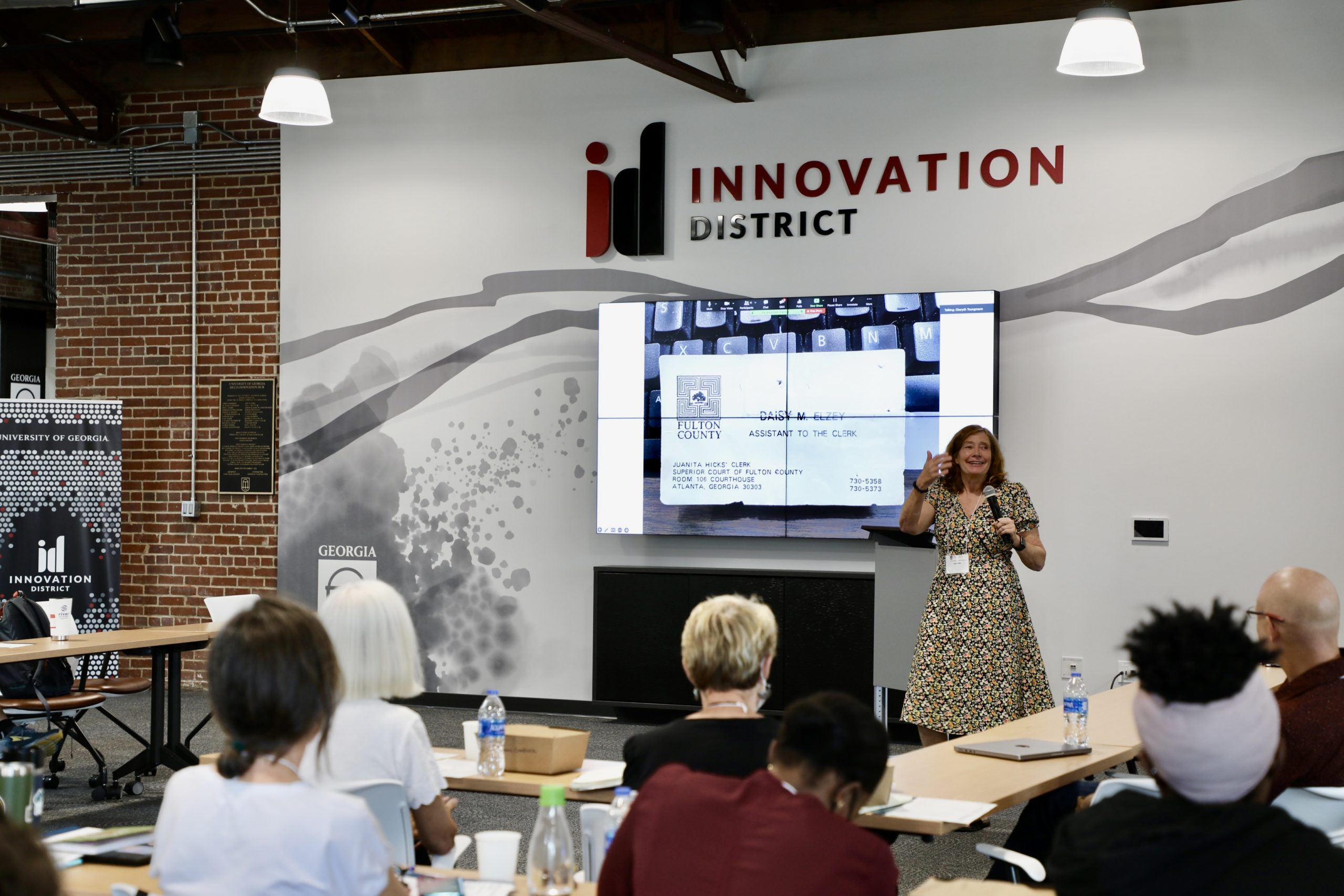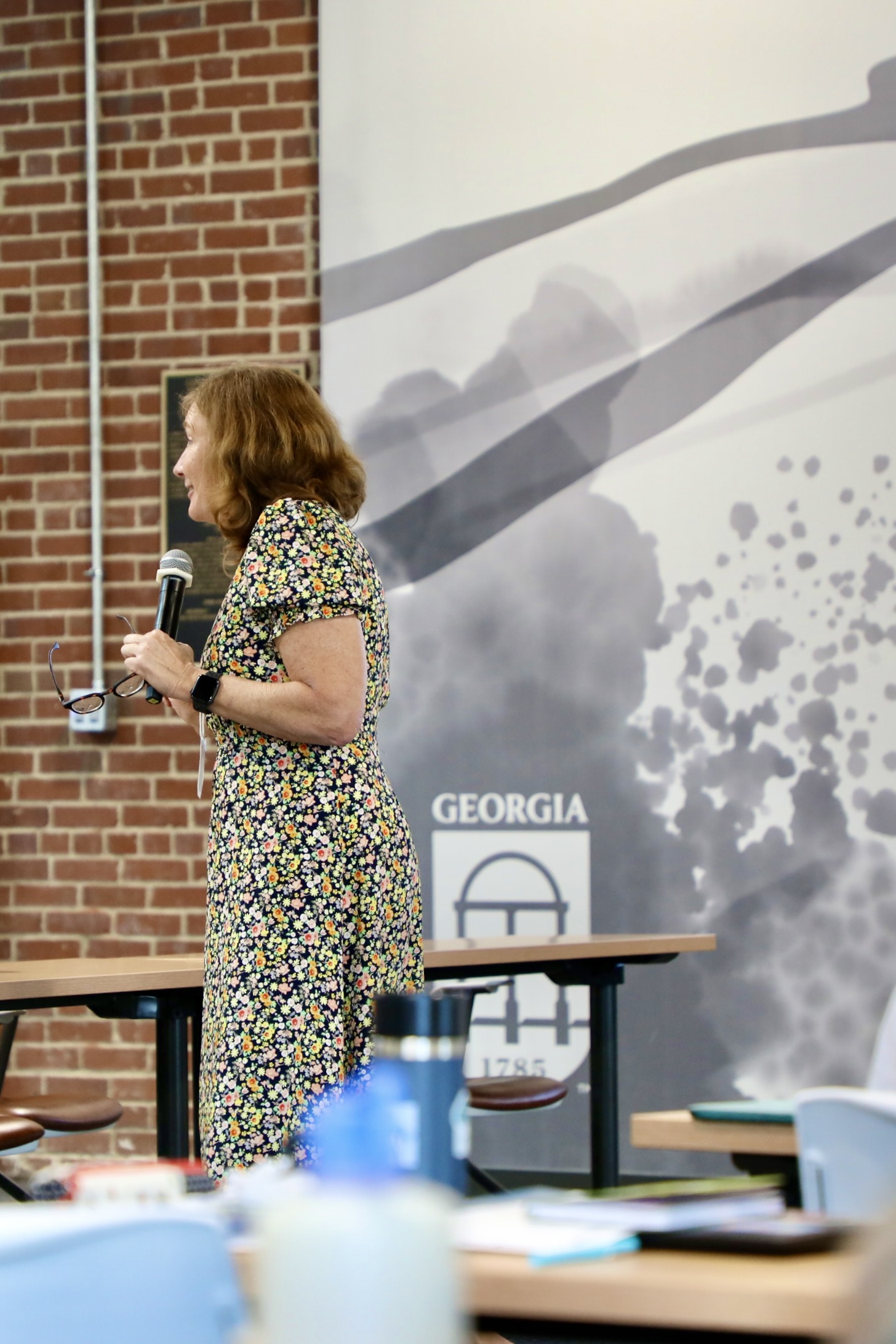 And for Fowler, some main takeaways underpinned all the policy wins and losses she saw through teaching the course.
"We need to integrate the input of the people who are going to be most dramatically impacted by our climate recommendations," said Fowler. "What I really do think is that to change corporations, governments—no matter what level of people—to change what they do in their yards and houses and what products they buy, we've got to be kind."
That—kindness—is something she hopes continues in the next iteration of the Environmental Practicum.
The interactive program on Sept. 17 invited participants to think critically about what worked well for the practicum in the past, and what opportunities for improvement faculty members face as they redesign the course.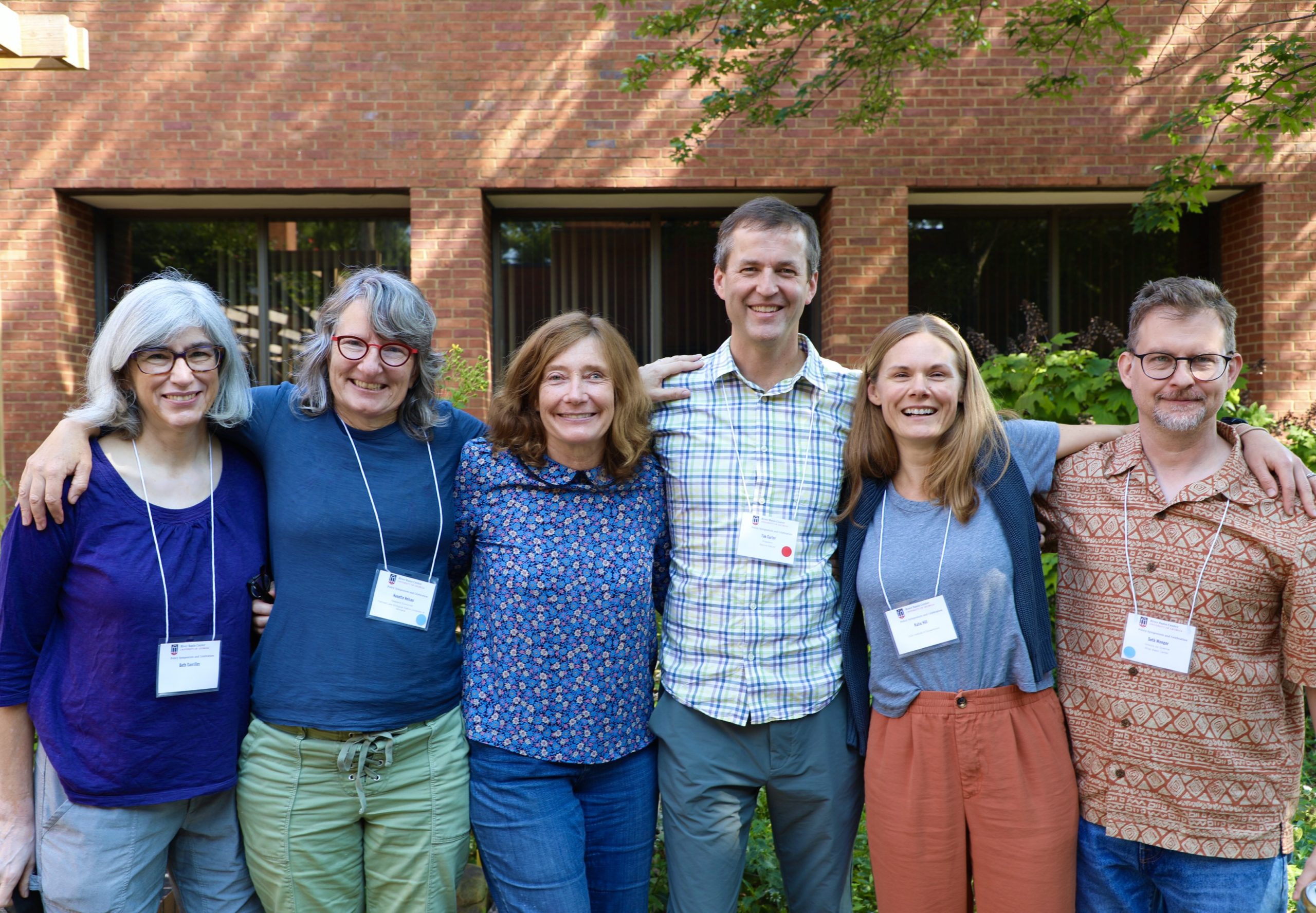 The day was designed as a workshop: breakout groups discussed focused prompts in a series of sessions, conversing casually throughout the Odum building and courtyard and reporting back to the larger gathering. Participants' input was recorded for use in planning the next Environmental Practicum.
The two-day event was originally scheduled for the fall of 2021, but was postponed due to COVID-19. The event was co-sponsored by the Odum School of Ecology, the School of Public and International Affairs and the School of Law.
View talk recordings here.