There's a world of information under your feet. Just ask UGA assistant professor Matt Levi, who maps and models soil data for use across disciplines, from precision agriculture to fire prediction research. 
The River Basin Center affiliate and College of Agricultural and Environmental Sciences faculty has been with the college since November 2017. A pedologist by trade, an earnest respect for soil and its critical functions underlies his interdisciplinary work in predictive GIS mapping. 
"Essentially, soils sustain life," said Levi. "They filter water, they circulate nutrients, they provide a medium for growing plants, they are used in engineering, they're across the board exchanging gasses with the atmosphere and they influence our water cycles."  
He can trace his interest in—and respect for—soil all the way back to his grandparents' backyard: They were gardeners and to Levi, the link between food and soil has always seemed natural. It wasn't until he began his undergraduate program in agriculture at Tennessee Tech University that he began to fully appreciate the other ways soils connect with everyday life.
Now, a large component of Levi's research has to do with soil health and predicting soil properties to help identify agricultural best-practices. In the lab, he often focuses on precision irrigation, trying to understand how landscapes affect soil moisture, to be more efficient with irrigation. 
"The ability of the soil to function and operate is largely influenced by what we as people do," explained Levi. "So how do we grow our food? Do we use reduced tillage? Do we use cover crops, or do we just use one crop per year and leave the soil bare, leaving it exposed to erosion and loss?" 
His work in the lab and in DSM, or digital soil mapping, seeks to answer these questions.
Creating accurate soil maps is a several-part process that links information gathered from soil samples collected in the field to data gathered from remote satellites or drones. All of this data is combined to create soil models.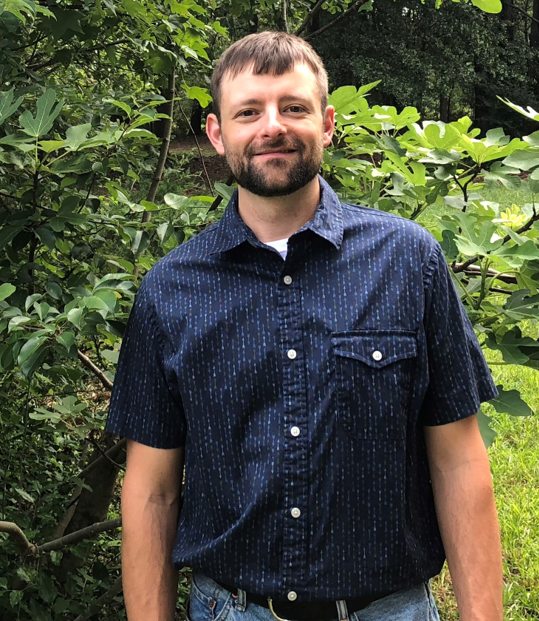 The kind of model created depends on the question a researcher hopes to answer. "Maybe another scientist wants to model watershed hydrology, or they want to model contaminant transport," said Levi. "They need detailed soil property information to run their models and get a good result."
That's where UGA's Soil Pedology Lab comes in—and luckily, Levi loves the multi-pronged process. 
"The fun part of this work is that you're connecting your field work to your lab work and then you're modeling to get more information to help somebody answer a question," he said. 
A major project in the last few years investigates the question of how to use soil moisture to predict wildfire. It's more than a million-dollar-question: The federal government spends about 4 billion in fire prevention each year. 
He first began researching the topic in a postdoctoral position as a research ecologist with the USDA Agricultural Research Service in southern New Mexico, at the Jornada Experimental Range. 
He's continued the work at UGA, and it now involves experts in soil science, remote sensing, meteorology, forestry and geology from universities across the South Central U.S. A recent review paper published by the team outlined current understanding of using soil moisture to predict wildfire.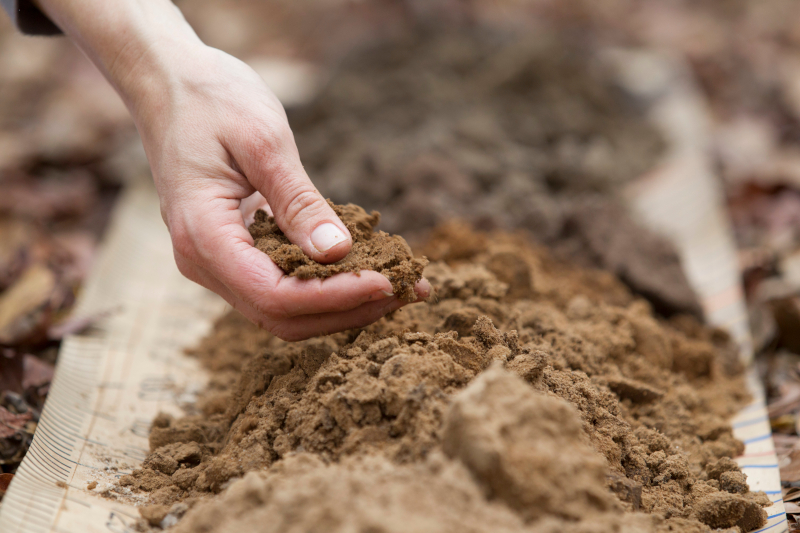 "We're taking different soil information across broad scales like the Rio Grande Basin or the Red River Basin, and we leverage that to predict where fires might happen and to understand things like wildfire risk to people and property across those regions," said Levi. 
The broad scales are more than geographic—the team is gathering information across time and seasons, too. The goal is to gather a large enough data-set across time and space that they can accurately identify the relationship between soil moisture and wildfire danger.
Current fire danger rating systems are based on fairly simple models that have been around for decades and rely mostly on weather data. 
Beyond obvious stakeholders like the federal government, many parties have a vested interest in the team's new predictive models of wildfire. 
State and municipal governments and insurance companies, for instance, could also stand to save millions from more effective wildfire models. On a smaller scale, a more accurate fire danger rating system would help keep homeowners, renters and the general public safe.
As Levi juggles multiple lines of research, sustainability is at the forefront. 
"Soil is not renewable," said Levi. "We have to be careful about how we use it and be conscious of conserving it as a resource." He wants to impart that to the next generation of soil scientists. 
With a teaching-heavy appointment at CAES, he gets that opportunity. 
Outside of classes, Levi oversees UGA's collegiate soil judging team, the Dirt Dawgs, who came in third at a regional contest identifying and describing soils last fall and will compete in a national competition in Oklahoma next month.
But for Levi, all of it—from teaching to solving interdisciplinary problems with soil data—comes back to these questions: "What can we do with soil? Where and how can we use this information? And how can we use what we have to get what we need?"