The River Basin Center Third Wednesday Symposium is a monthly series of talks given by water experts. While it has traditionally included an in-person gathering where lively discussion takes place over food and drink, during the times COVID-19 we have shifted to an online platform.
Want to receive the Third Wednesday Zoom link? Enter your email in the box below, and we'll make sure you're added to the Third Wednesday Zoom Link list!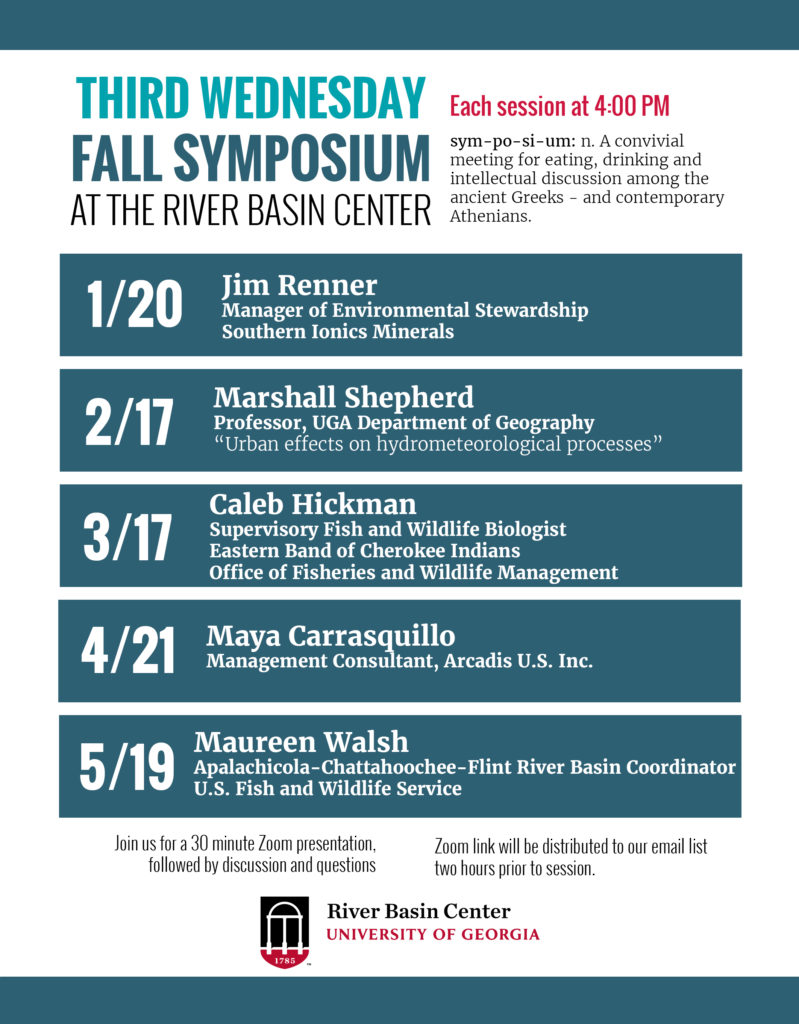 See below to find our latest line-up of speakers, and keep scrolling to find links to recordings of past speakers.
Past speakers:
Christian Hunt and Alice Keyes
Christian and Alice joined us to discuss the struggle over titanium mining proposed to occur in the Okefenokee National Wildlife Refuge
Laurie Hawks
Laurie joined us to talk about the background and status of nutrient trading in Georgia