With well over 380 attendees, the 2023 Georgia Water Resources Conference (GWRC) on March 30 and 31 drew interest across sectors in the Southeast. Hosted by the River Basin Center at the Georgia Center for Continuing Education and Hotel, the conference has been an important gathering for many major players in Georgia's water for years.
Since its genesis in 1989, the meeting has fostered open discussion between government organizations, universities, private consultancies and NGOs.
"The GWRC is exceptional for the sheer diversity of participants—academics and federal scientists interact with local and state officials, NGO representatives, and consultants," said Seth Wenger, director for science at the River Basin Center. "It's a critical forum for connecting researchers and managers around urgent water issues. And it's also a fantastic networking opportunity for our students."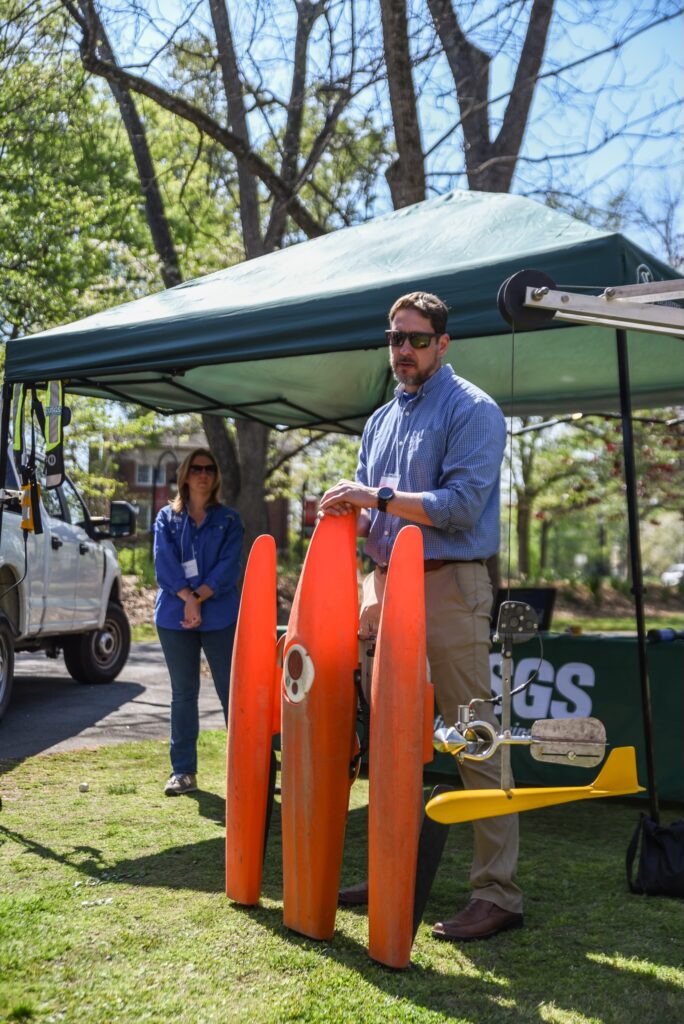 The conference offers attendees a chance to connect with current—and potential—collaborators.
"The GWRC has been an essential venue for the Georgia Aquatic Connectivity Team since at least 2017, as a place where many of our partners from state and federal agencies, NGOs, private consultants, academics and interested individuals come together to network and share our work every other year," said Sara Gottlieb, a session organizer and the Nature Conservancy's Southern Appalachians Freshwater Director.
The Nature Conservancy was one of the 2023 meeting's 28 sponsors, alongside its main funder, the Georgia Water Resources Institute.
One for the books
With a record-breaking number of attendees, the conference featured over 130 talks. The first-day poster session allowed 47 presenters, including graduate and undergraduate students, to discuss their research with registrants.
Ten panels—including those on the recent infrastructure bill, Georgia riverine access, equity in natural infrastructure, aquatic connectivity and more—allowed participants to directly engage with subject-matter experts.
Special events included a welcome from Karen Burg, UGA's vice president for research, and a kick-off plenary talk, "Water, Wall Street and the Future of America's Cities," offered by Duke University's Martin Doyle. Chattahoochee Riverkeeper's director of policy, Chris Manganiello, narrowed the focus from the national to the state level during his lunch keynote on March 30, "Georgia's Water: Not by the Numbers."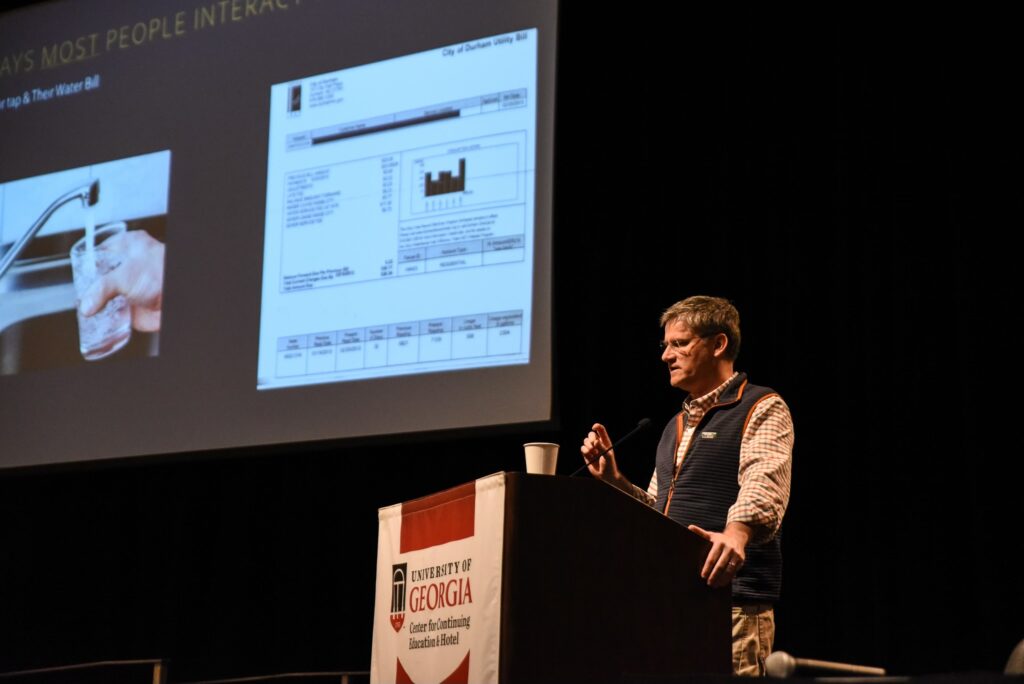 Suzanne Burnes, Director of Just Growth at the Partnership for Southern Equity took another angle during her March 31 lunch keynote, "Water Equity: The Recipe for Growing Water Stewardship in Georgia."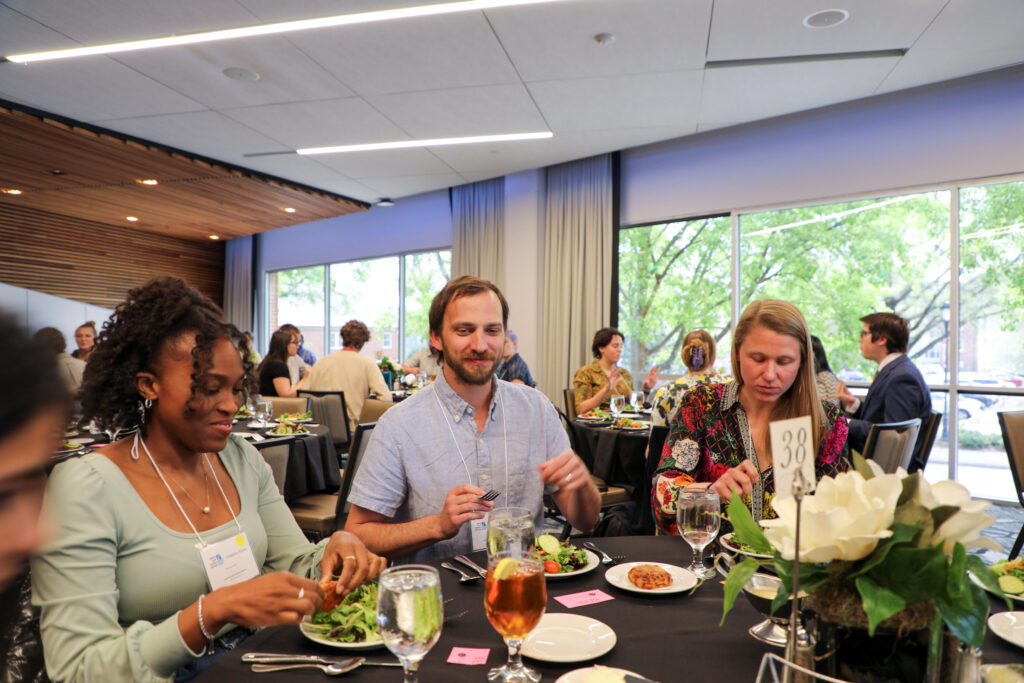 For Gottlieb, the conference fostered meaningful collaboration.
"The meeting provides us with opportunities to come together in workshops with flexible formats. There is no other forum like it in Georgia, and I'm grateful for all the support provided by the River Basin Center to make GWRC a 'must-go' event," she said.
The Georgia Water Resources Conference will convene again in 2025, and 2023 proceedings will be posted publicly in the coming months.