The Satilla River is one of south Georgia's blackwater rivers, which contain higher levels of natural tannins that give the water a dark appearance and distinctive physical and chemical characteristics. The basin drains almost 4000 square miles of land across 15 GA counties, and the river itself flows for approximately 200 miles before emptying into St. Andrews Sound on the Atlantic coast. The Satilla is one of the few basins not given its name by indigenous people (Muscogee/Creek), but a Spanish name (Saint Illa). The river was a vital network for the Muscogee people, providing both transportation and natural resources. Continue exploring the Satilla below.
Photo via Tidelands Nature Center, Georgia 4-H & UGA.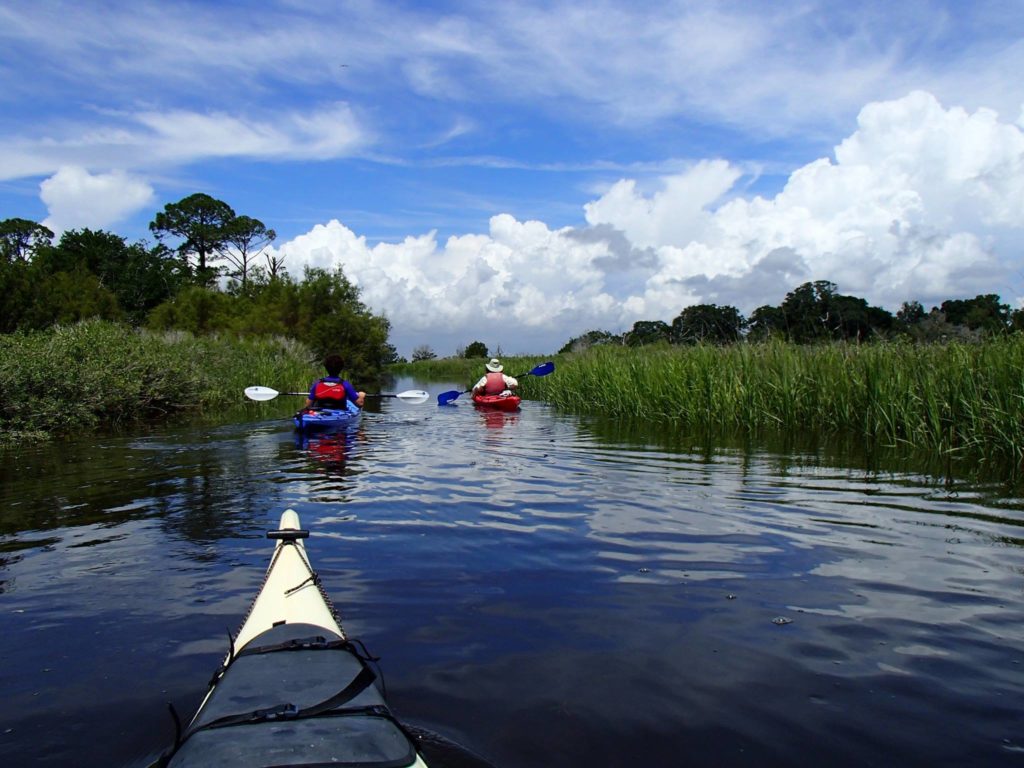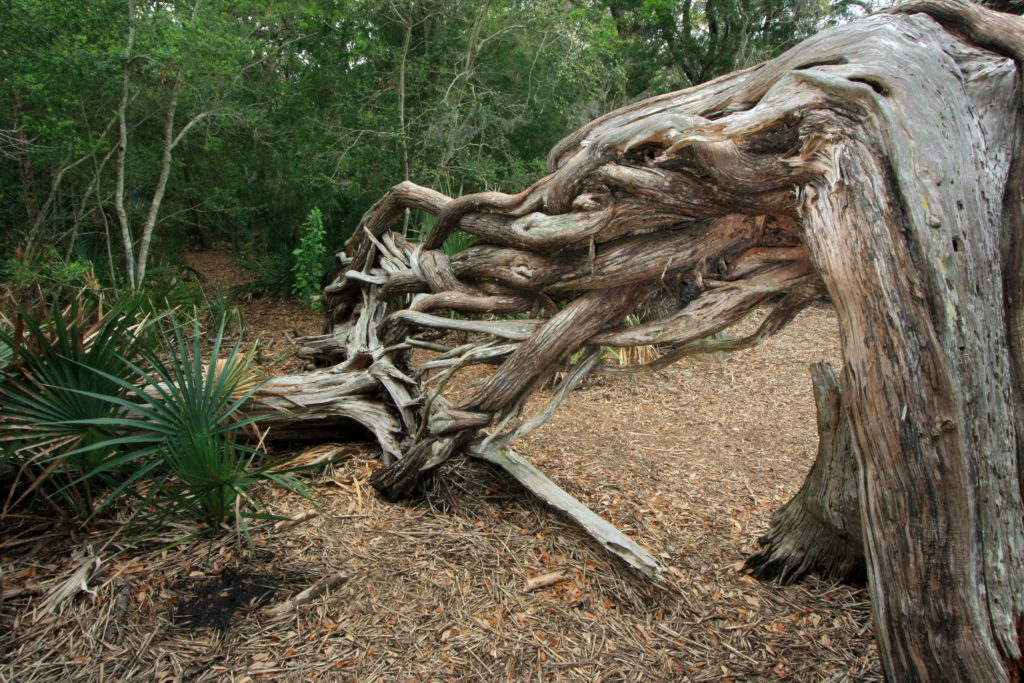 Photo by Alan Cressler via Flickr. Location: Crooked River State Park, Camden County, Georgia. Crooked River State Park is an intercoastal park an forest area in the southeast corner of Georgia. This picture shows sculpted Juniperus virginiana, also known as eastern red cedar. Map of the Satilla River Basin. Created by Anna Baynes (UGA River Basin Center).