Plenty of scientists leave their comfort zone for research, but few relocate to another continent— anthropology graduate student Cydney Seigerman has done it twice. In 2014, they worked as a Fulbright Teaching Assistant in Madrid, Spain. Today, they live in the small city of Quixeramobim in Ceará, Brazil, and have been working there since August 2021. Seigerman is a PhD candidate in the ICON program whose research focuses on the sociopolitical and ecological aspects of water security.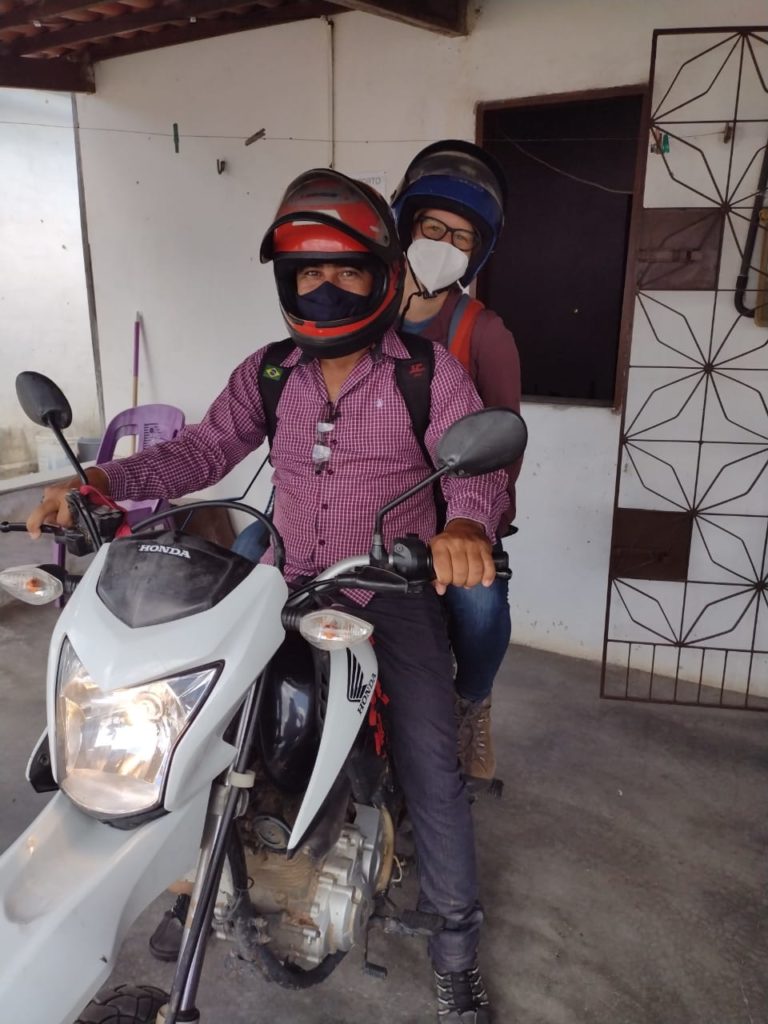 For one facet of their research, Seigerman (in collaboration with the State Water Resources Company, Cogerh) carries out evaporation rate studies in two important reservoirs for local water supply. They are also conducting an in-depth household survey: Seigerman and their team of local undergraduate students and researchers from the State Meteorological and Water Resources Institute, Funceme, interview community members in Ceará about how water is used, how scarcity is dealt with, and how the politics of water impact their livelihoods. This survey contributes to the Household Water Insecurity Experience Research Coordination Network (HWISE-RCN).
Respect is a fundamental value of Seigerman's work. In each of the 52 communities where the survey is being conducted, Seigerman reached out to a community leader or health agent to explain the project and schedule a visit. The families with whom the team collaborate are overwhelmingly welcoming and generous with their time and knowledge, but are at times hesitant, initially doubting that they will be able to answer the survey.
Seigerman emphasizes that those living in rural communities know more about their water use than anyone else. "People are experts in their own lives," they said, "and you have to respect that people know their own lives better than anyone else."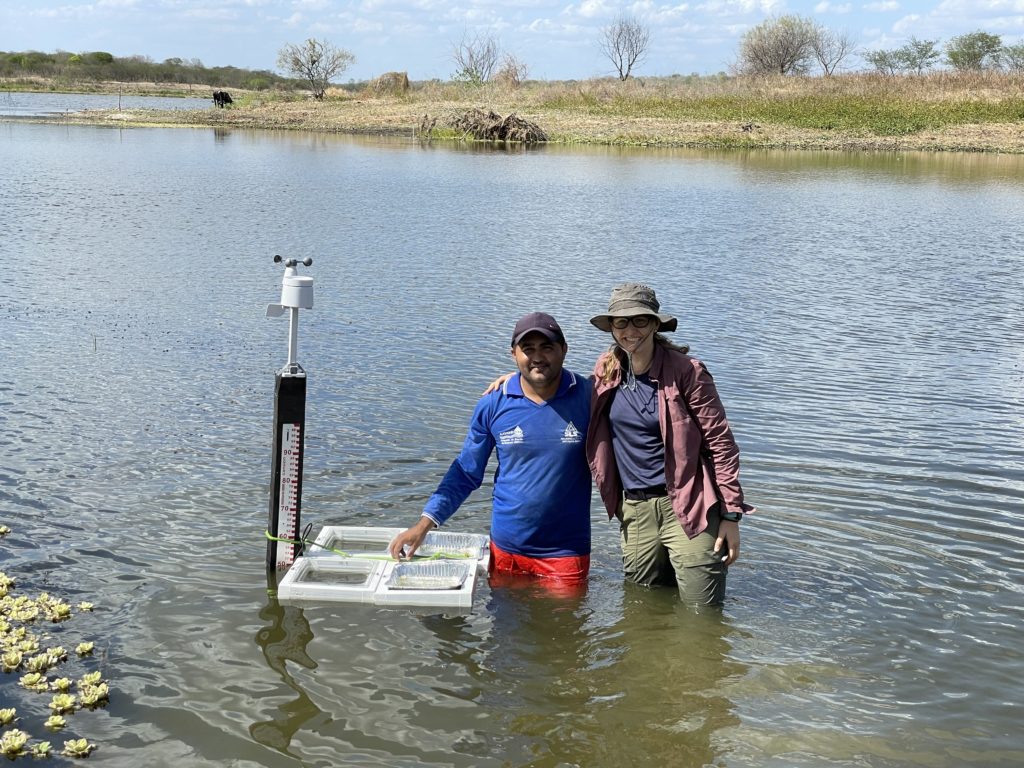 The traditional research process is somewhat removed from the real world. A project like this could easily be done quickly and impersonally, the data examined back in the United States- but Seigerman's goal for their research is deeper than that.
"The objective of research in itself isn't just to have, you know, a nice graph that quantifies what water security is," Seigerman explained— although they acknowledge that this type of communication is also vital. "But a fundamental aspect of my research is to really make connections with all the local families and individuals with whom I'm working."
Seigerman has seemingly become quite at home in Quixeramobim. They visited Ceará for the first time for preliminary research back in 2018 on another Spencer Grant. "That year, I spoke five words of Portuguese when I arrived," Seigerman laughed. They have now been living abroad continuously for over a year and are comfortable in both the language and the municipality. "I have three households in three different communities where I'm now considered part of the family, and that is irreplaceable in terms of experiences."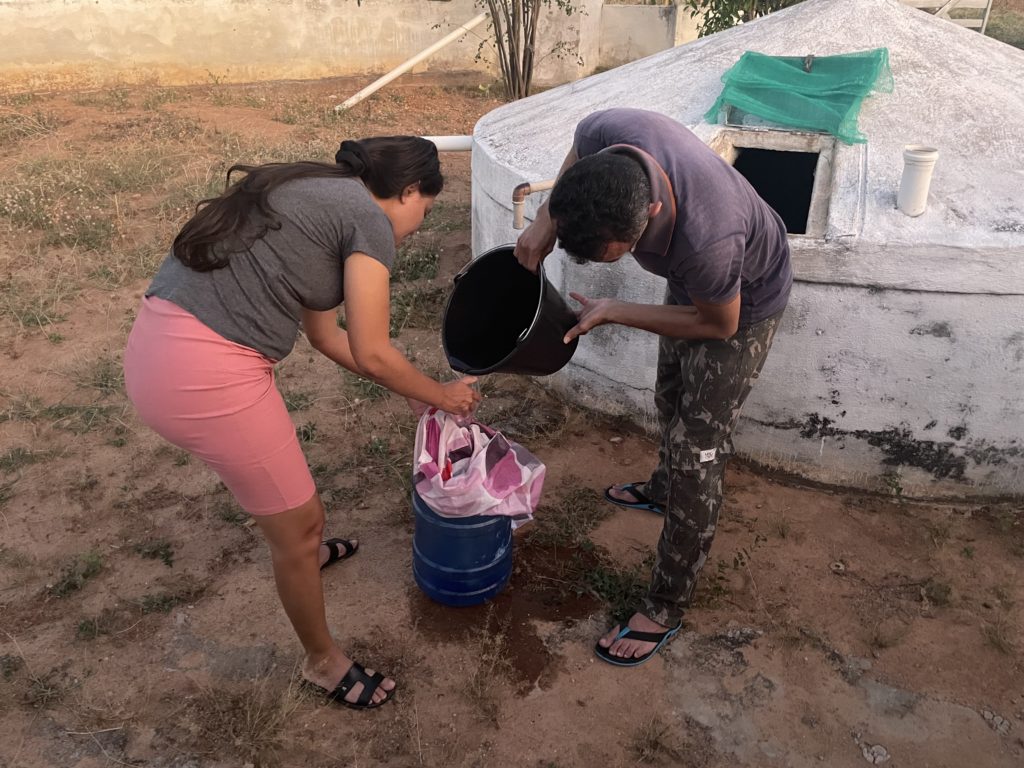 Seigerman has also explored a thread of political ecology through this research, discussing the ethics of "what it means to be a researcher and what it means to be a foreigner." They described the political relationships that underly water resources, especially in rural areas, and how their research relates. Most of the families in Quixeramobim live at or below the poverty line, where the main source of income is a government program providing households with 600 reais per month (about $120 USD).
Seigerman has found firsthand the importance of "understanding that no research is neutral, and that everything is about political relationships, regardless of what you're trying to accomplish." They are using their time not just to work in the community, but to embrace it: "My overall goal is to value each relationship that I have and make here during my research."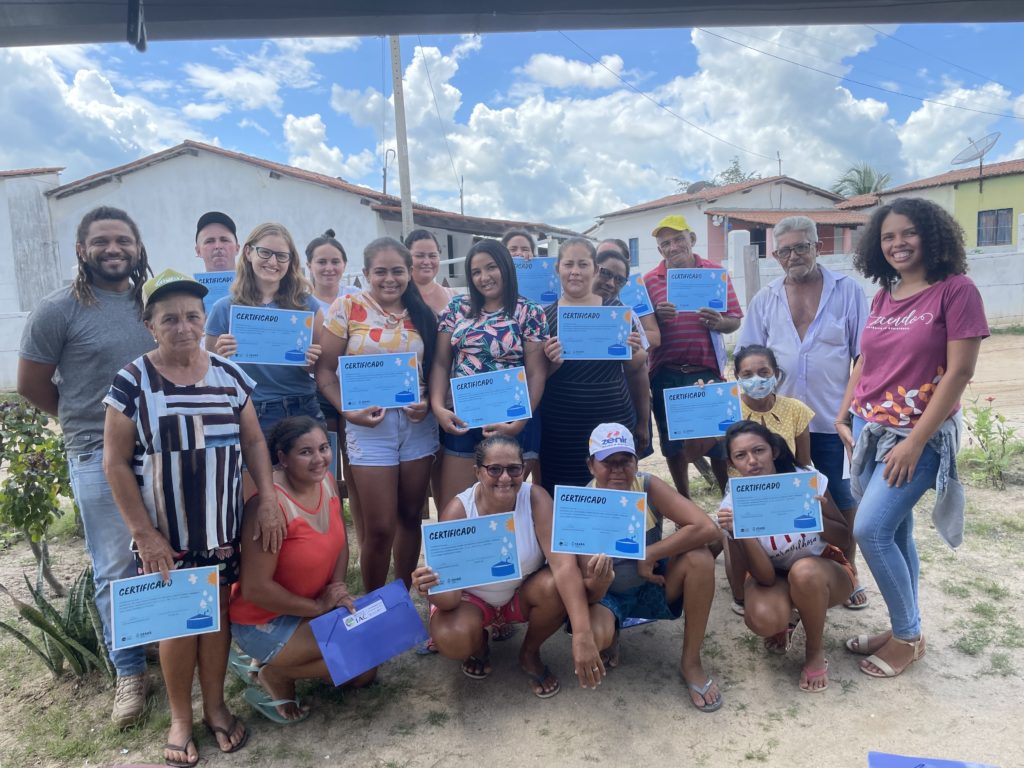 Seigerman's research is funded by Funceme, the NSF Graduate Research Fellowship Program, and the UGA Graduate School, as well as a 2022 Spencer Grant. The Spencer Grant is an annual award given to graduate students studying freshwater research management and conservation. It is named for the late John Kyle Spencer, an Odum graduate student who was passionate about freshwater research. Seigerman's research shows not just an interest in freshwater management, but also how this management is applied to real people, and the deep connections researchers have to their study sites.
Story by Olivia Allen. Photos and captions provided by Cydney Seigerman.